In conversation with writers and actors Deepti Marine.

Deepti Naval, 70, has truly embraced art at every stage of her life, from the time her mother taught her to draw in her early days in Amritsar, to the time she elicited emotion in front of the camera, writing poetry, Photography explored, and the latest, her memoirs. The fire in her as an artist drives her to explore unknown paths – a real wanderer.
With her memoir, which hits bookshelves this July, Naval takes readers back to her childhood days in Amritsar, where she spent the first 19 years of her life (she was born in 1952). in the A land called childhood, which she began writing 20 years ago, the actress describes life in the city in the late 1950s to early 1970s, after which she flew to New York with her family. Published by the Aleph Book Company, the book is divided into five sections and the narrative is enriched with many old photographs.
In this interview she talks about her book, her journey as a writer and why her wanderings are important to her. Excerpts:
Why did it take so long to publish the memoir?
When I started taking notes 20 years ago, I knew I had to write this book. I jotted down memories and kept making notes over the years. Six years ago when my publisher came [into the picture]I knew I had a deadline and had to finish this book. In between I took two breaks. I kept making a movie goldfish, with Kalki Koechlin; an enticing role for me. And I made two webseries: Criminal Justice: Behind closed doors and Pawan and Puja. For the past year, however, I've been completely focused on the book.
You have written poetry and short stories in the past. And now a reminder. How did you enjoy exploring the craft?
I love my life as a writer because it gives me complete freedom. All I need is my laptop. I can be anywhere in the world; When I have my thoughts to myself, I can be productive. If I want to paint, I need my canvas, my drawing tools and paints. In order to play, I need to be in a movie unit or location. But when I'm writing, I can disappear for months, live completely oblivious and still be creative.
What were the main influences on you as an artist growing up?
It was a constant learning process for me, both with mom and with pitaji My mother was the one who first taught me to sketch and draw. I inherited all the fine, delicate things in life from my mother. In fact, all of my sensitivity as a person comes mostly from my mother. My father was dynamic, enterprising and adventurous. My father taught me how to take risks in life. The ability to take risks with anything you've found for sure and start all over again in an unknown place – that's an element I inherited from my father.
What were your favorite books to read as a child? And how did storytelling become a part of your childhood?
Bachpan my… hum logo ko romane padhne nahi dete the. [In my childhood, we were not allowed to read novels.] I mean, the girls in my class would read mills & blessings, but i never read them. In fact, I used to be fascinated by geography. I've always had a fascination with countries that lie beyond us—jo hamare daayre se bahar hai. Other continents, other countries. Also, I wasn't a history student in college, nor did I take it up in America, but I was always interested. I remember my mother telling me stories about her life in Burma. So listening to stories became my favorite thing to do.
"It's a slice of life that I've tried to recreate through my book. That's how I lived – from my birth until I left for the USA. I have tried to recreate the Amritsar of my time."Deepti Marine
And now, through your book, young people are getting an insight into the past.
Certainly. It's a slice of life I've tried to recreate through my book. That's how I lived – from my birth until I left for the USA. I have tried to recreate the Amritsar of my time.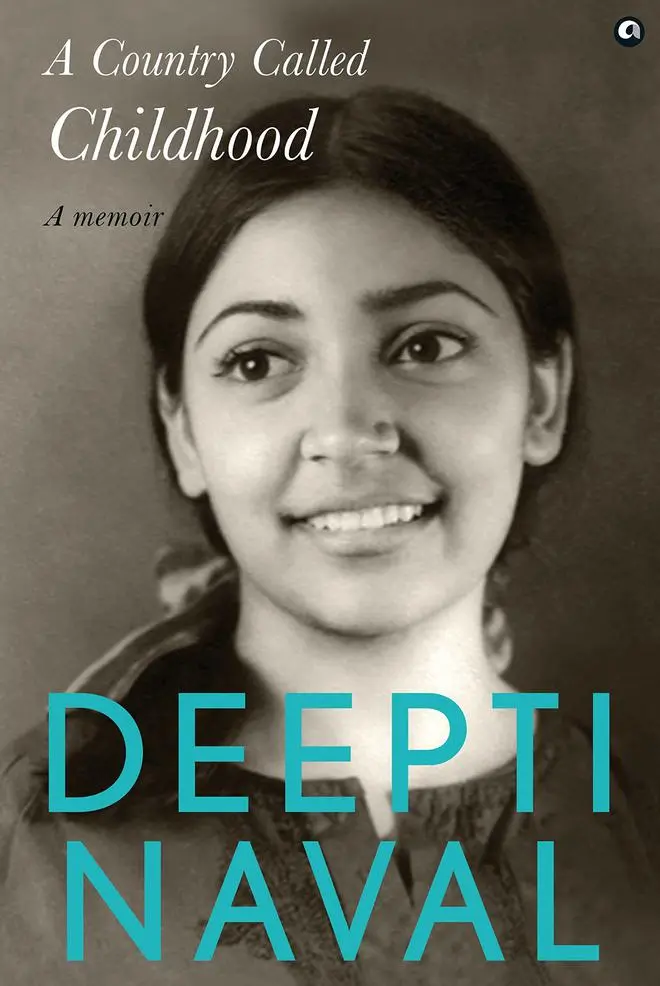 Did you talk about the food in Amritsar in the book?
I'm not a foodie. I just need food to get on with my life and work. But I did mention some groceries that were right around the house. At home, emphasis has always been placed on good health and proper nutrition. We only had our parathas on Sundays.
Which craft do you prefer: acting, writing or painting? And how does it define you?
Writing is closest. Also, whenever I'm doing something at some point in my life, whether it's acting or writing, it's closest to me. However, if you ask me who I am, you must read my book. A role won't tell you who I am.
How do you relax as an artist?
Long walks and hikes. I like to go for a walk on the beach when I'm in Mumbai. I love walking in the mountains and going on small hikes everywhere. My hikes are really relaxing, not in a leisurely way. They also connect me to myself, the reason I appreciate my hikes so much. They are my little inner journeys. Sometimes it happens spontaneously, sometimes you have to plan.
You turned 70 this year. How do you still have that driving force within you?
Let me tell you, it's only just begun [laughs]. I want to write more books, play more roles and paint. I feel alive and encouraged to work more.
Social media – thoughts and your experiences?
My entry into social media came late. I joined to connect with people who only know me from my first few films Chasme Buddoor, Saath Saath, Rang Birangi, Kissi Se Na Kehna. I'm different from what people think of me. I have gone through difficulties and been a fighter and a survivor. I've always had the courage to do things my way and I've proven it. I want to show the real me through my social media page. However, I know that there are people who click the Like button without reading the posts. I'm not counting on them.
How was working with Kalki Koechlin on Goldfish? And what are the other projects you are working on?
goldfish had a commercial screening in Cannes this year. It will also be screened at a few other festivals before finding a theatrical or OTT release in India. I'm open to both. My relationship with Kalki was beautiful, right from our third shot. We used to look at each other from afar [laughs]. Also, I'm currently reading a few scripts and waiting for a major role. But there is no rush. Whenever someone lures me with a challenging role, I will go for it.
What is your message to aspiring women who want to go their own way?
Follow your dream. Don't let anyone take that away from you.