In each issue we take a look at the latest releases from the cycling world. Here's what crossed the BA desk this month.
New Colnago C68
Legendary Italian bike builder Colnago has announced (drum roll…) the C68. This stunning machine is the company's high-end model and features the latest technology.
At the bike's release, Colnago also announced a direct-to-consumer purchase option — "from traditional B2B to omnichannel," as they put it — prospective owners have the option to buy directly through Colnago's website or even their app.
The end result is a price range of A$17,500 to A$26,000 (depending on build options, exchange rate and freight) for one of the bikes handcrafted in Italy.
A limited edition "C68 Road" will also be available, this version featuring custom titanium components that are individually 3D printed in Colnago Central, Italy.
More at www.colnago.com
Sennheiser Sport Wireless Earphones
We know that headphones and earbuds can be a dangerous distraction when cycling, but this new version from Sennheiser lets in some outside noise to improve perception. The German company's Sport True Wireless earbuds offer superior audio performance with a feature they call "adaptive acoustics."
Users have a choice of open or closed ear adapters, allowing them to tailor the listening experience to their activities. The open-ear adapters – in combination with the Aware EQ settings – help reduce noise and allow in some outside noise for better situational awareness.
There's a 9 hour battery life plus an additional 18 hours of power in the charging case.
Sennheiser Sport True Wireless are available now for an MSRP of $199.95.
Giant Dash L200 GPS
A twin version of Giant and Stages, the 200 Series is Stages' latest GPS/computer unit.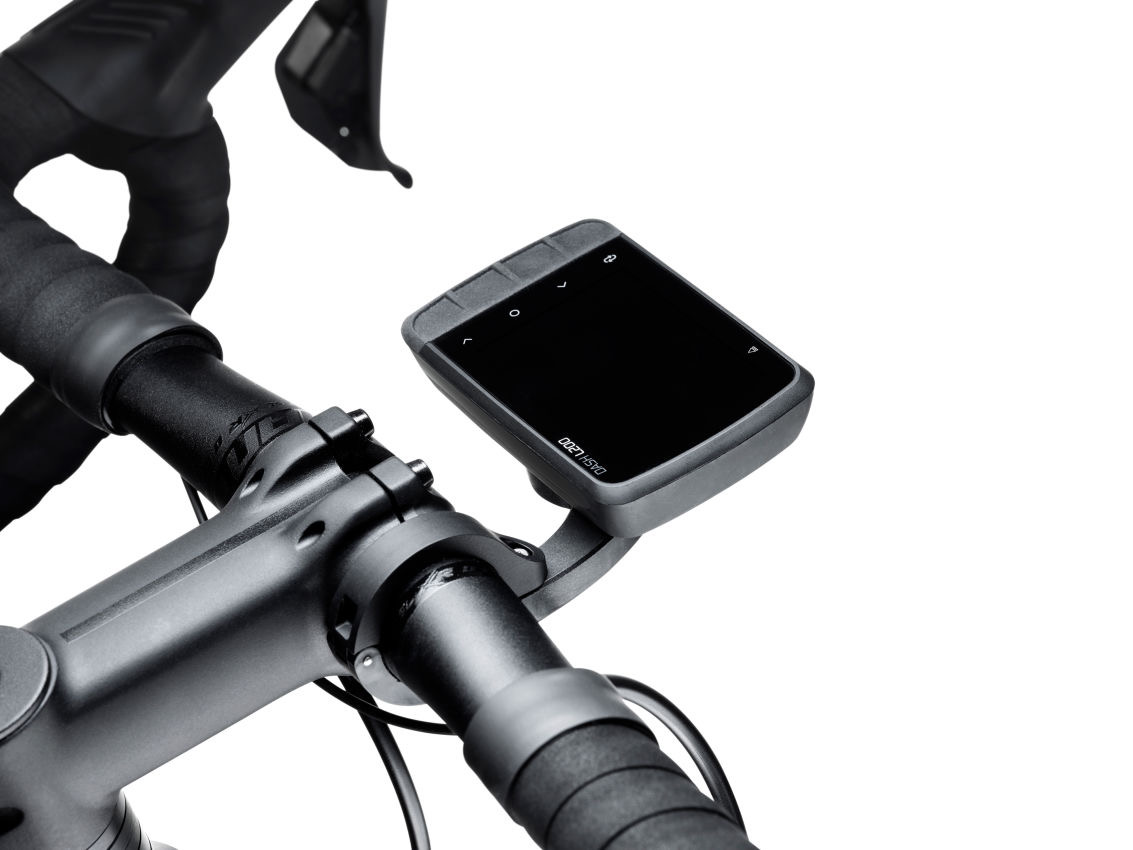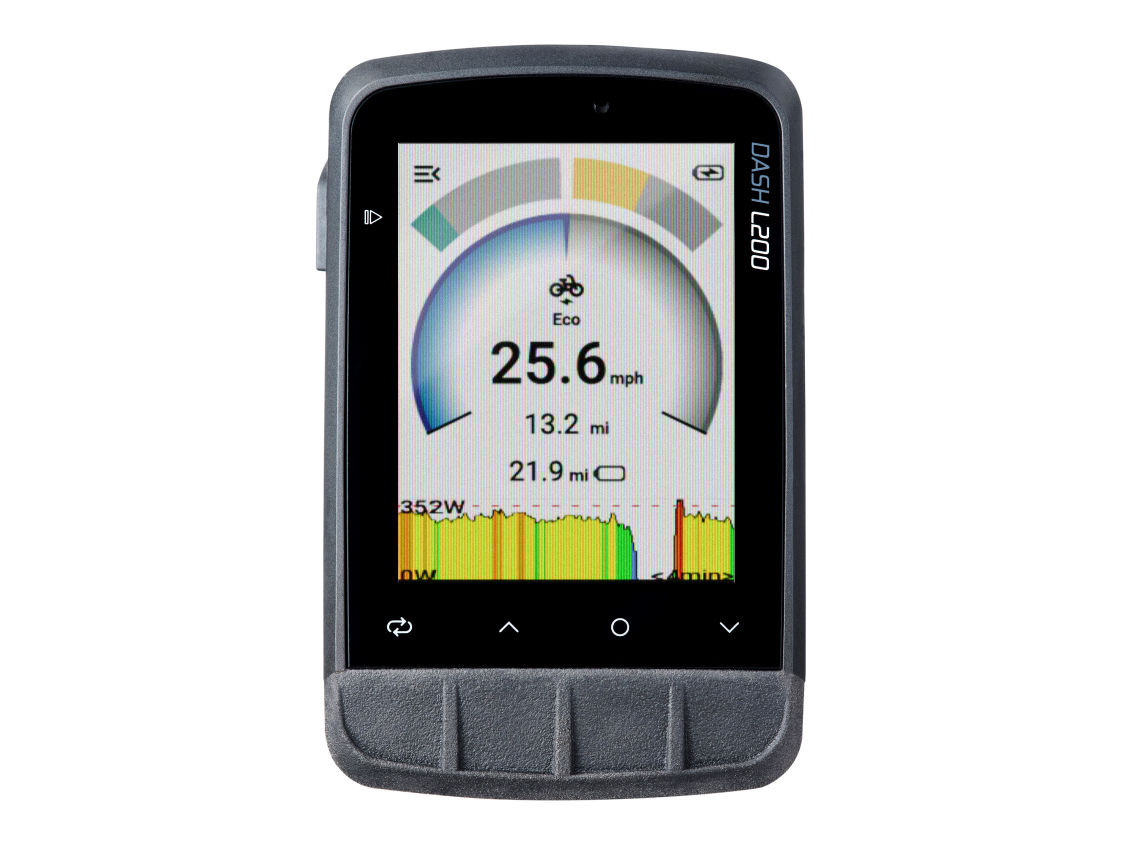 Available in two sizes, L (larger) and M (a medium-sized device), both models have full-color screens and an enviable range of internal functions and features.
The L model is really data rich, displaying up to 14 values, while the smaller screen device displays up to 10. With a crystal clear screen and a battery life of 11 hours, this is a very impressive device. We are currently driving and will be reviewing it with more on the BA website coming soon.
More at www.giant-bicycles.com
New book: Pain & Privilege, Inside Le Tour by Sophie Smith
The Tour de France – the race that captivates participants and spectators from all over the world with stories of human endurance, headlines of falls and triumphs and its breathtaking landscapes. But there is more to this event than what happened in the news for four weeks in July.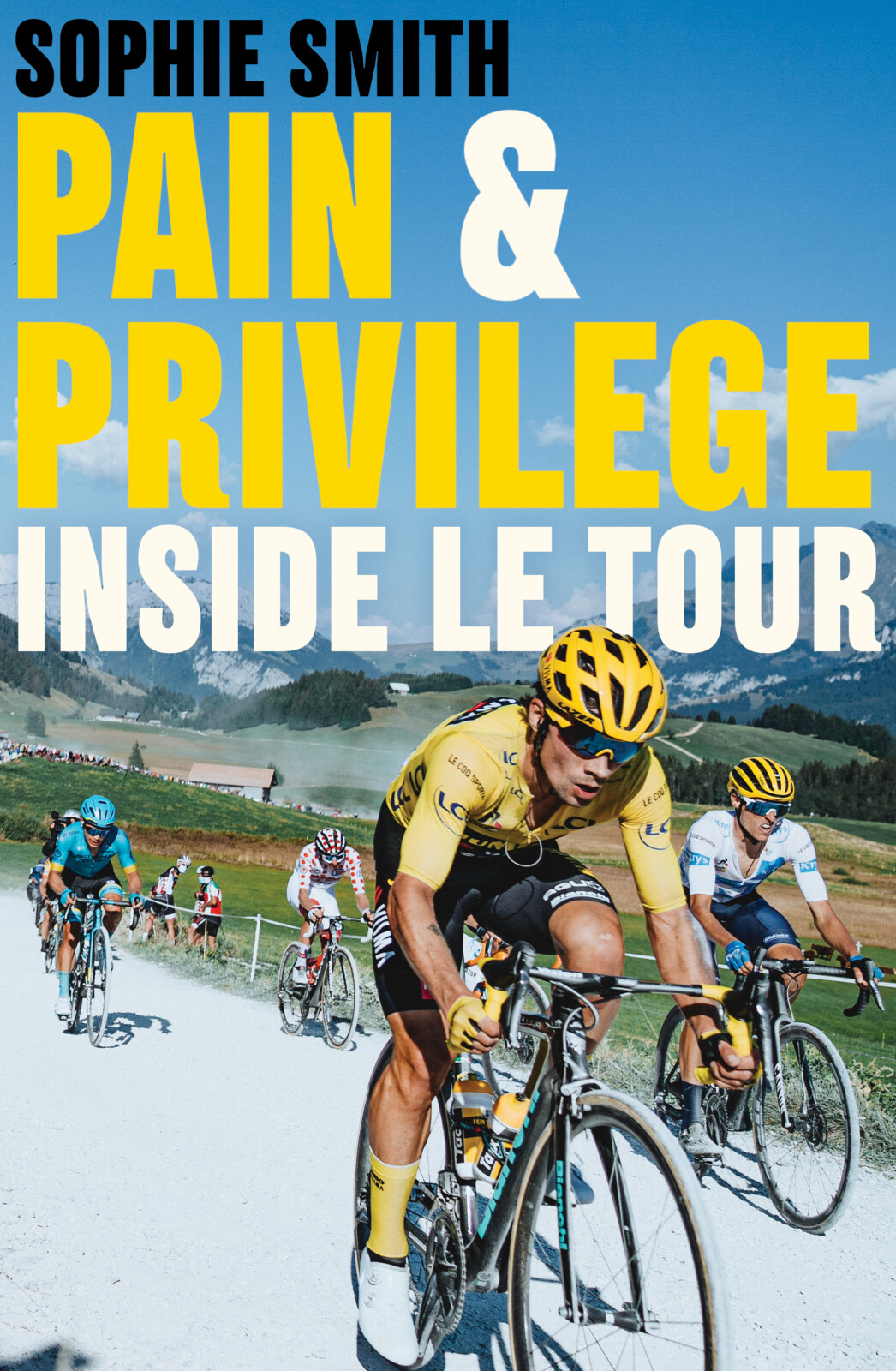 For a decade, Sophie Smith has been on the ground experiencing the true cost of the competition. Featuring contributions from Caleb Ewan, Cadel Evans, Richie Porte, Robbie McEwen, Sam Bennett, Marcel Kittel, Michael Matthews, Matt White and more.
Pain & Privilege: Inside Le Tour is a compelling backstage exploration of the humanity behind the spectacle. From the politics and strategies of the drivers to the physical suffering and exhaustion.
It is available in bookstores and online retailers such as Booktopia, as well as directly from Ultimo Press via www.ultimopress.com
Fizik 3D Vento Argo Adaptive Saddle
Fizik's Adaptive 3D printed saddle padding has been extended to the Argo range. Launched at Sea Otter 2022, the new saddle features similar 3D printed grid padding to the high-end Antares Evo Adaptive.
A short nose power style saddle, the Argo suits a variety of riding styles from road to gravel to cross country MTB. The new version, which combines 3D printing with the Argo shape, features "zonal cushioning" for improved comfort and stability and is available in 140 and 150mm widths.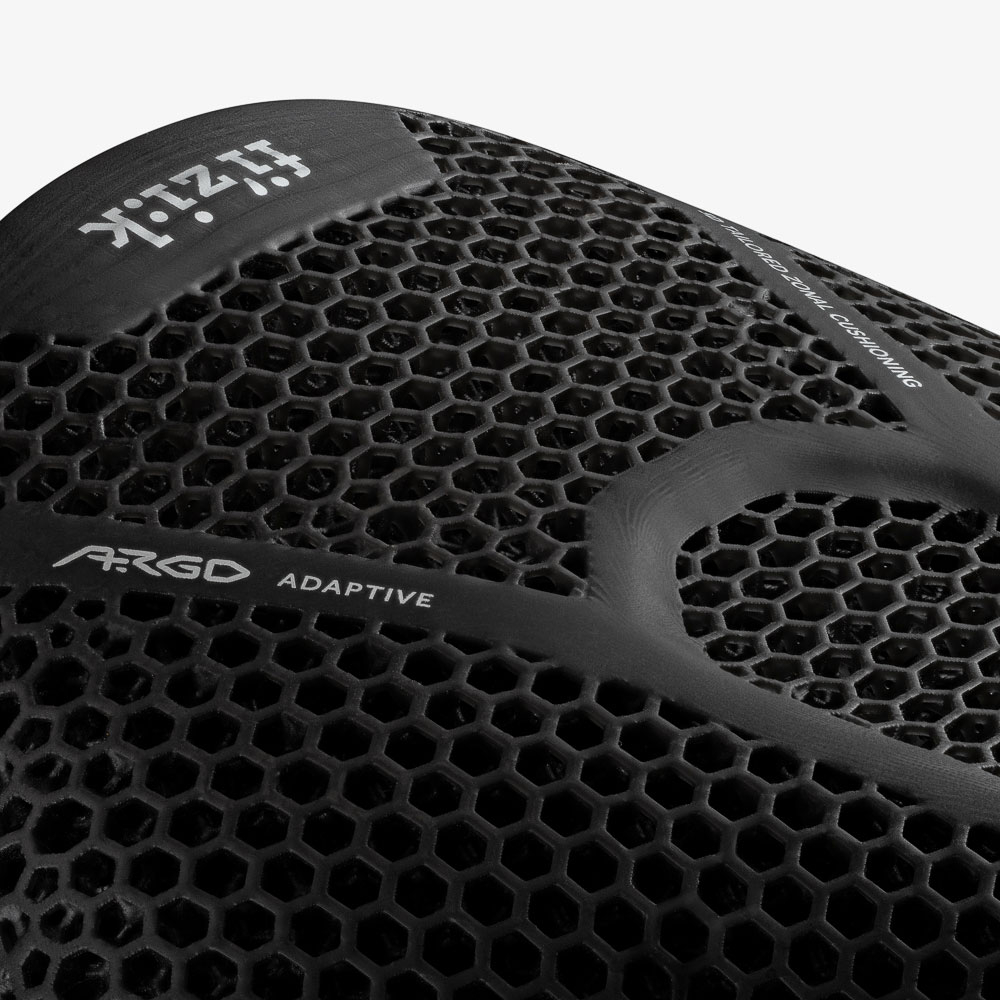 The Vento Argo Adaptive is 265mm long, 75mm high and has lightweight 7 x 7mm Kium (black alloy) rails. Total weight is 224g and MSRP is $370 (140mm) and $428 (150mm).
Contact your local Fizik dealer for more information.
Easton dropper post & lever
Dropper post on a gravel bike? Absolutely! The EA90 AX dropper post and lever are specifically designed for off-road racing bikes with drop bars.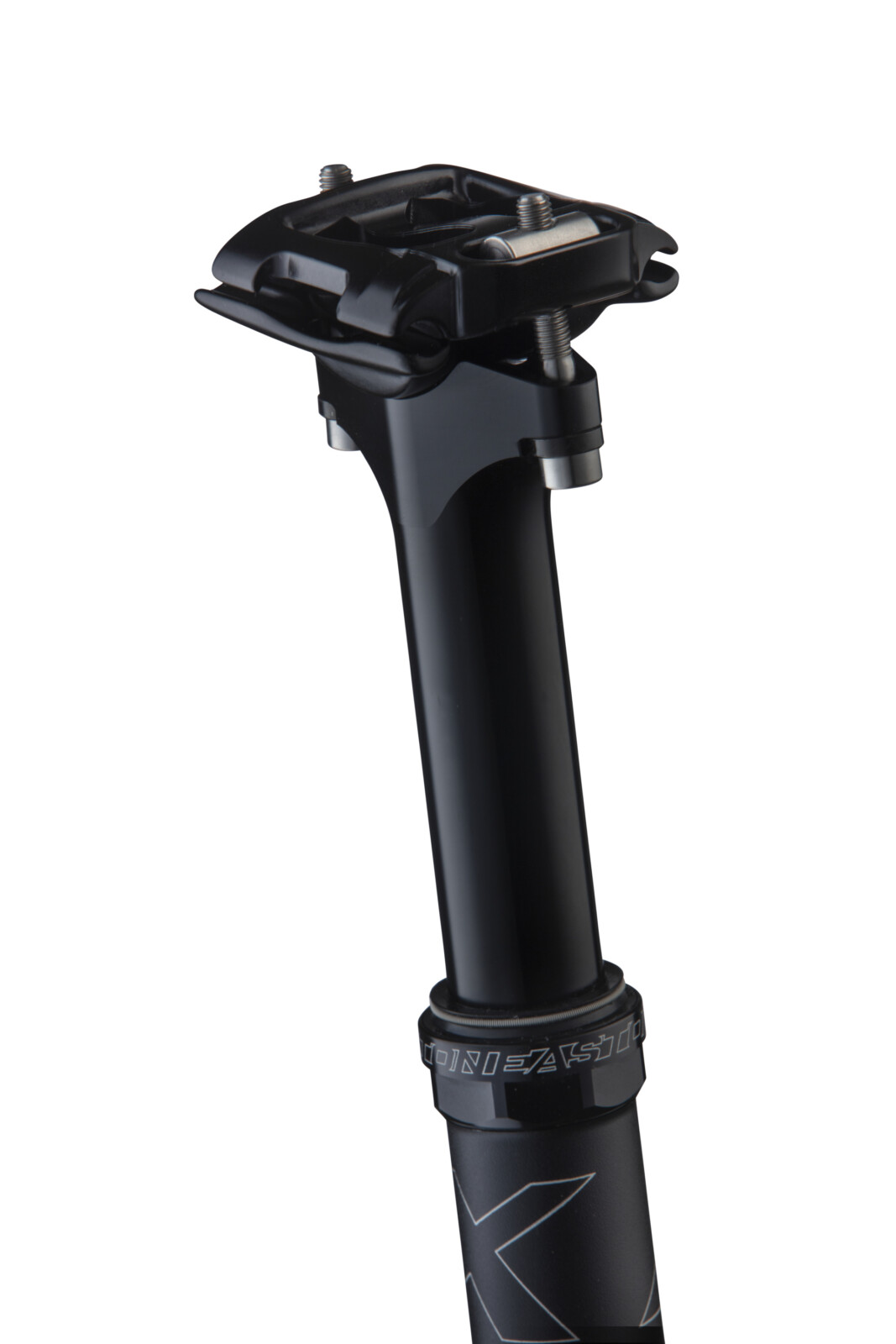 Tested and used in many major overseas races and events, the seatpost offers 50mm of drop for a lower center of gravity and helps get the saddle out of the way for more difficult downhill sections of the trail.
Accepting a 27.2mm clamp, the post features solidly mounted mechanical internals and quiet operation thanks to spring guides. Attaches to the actuator cable, and it can be attached from either direction for easy compatibility.
Easton also has a smooth and sleek gravel dropper lever that works perfectly with the seatpost. Both are high quality components and highly recommended!
MSRP of the EA90 AX is $585.00. MSRP AZ Dropper Lever $129.00
More at www.ridefoxaustralia.com.au
Trek's new Eco Conscious Kit
Trek has launched a range of new eco-friendly garments that they say offer maximum performance while having far less impact on the planet.
Technologies include recycling textile waste from the manufacturing and cutting process and using it in shorts. Additionally, a selection of their new jerseys incorporate fabrics from discarded water bottles, which have been converted into plastic pellets and then woven into yarn.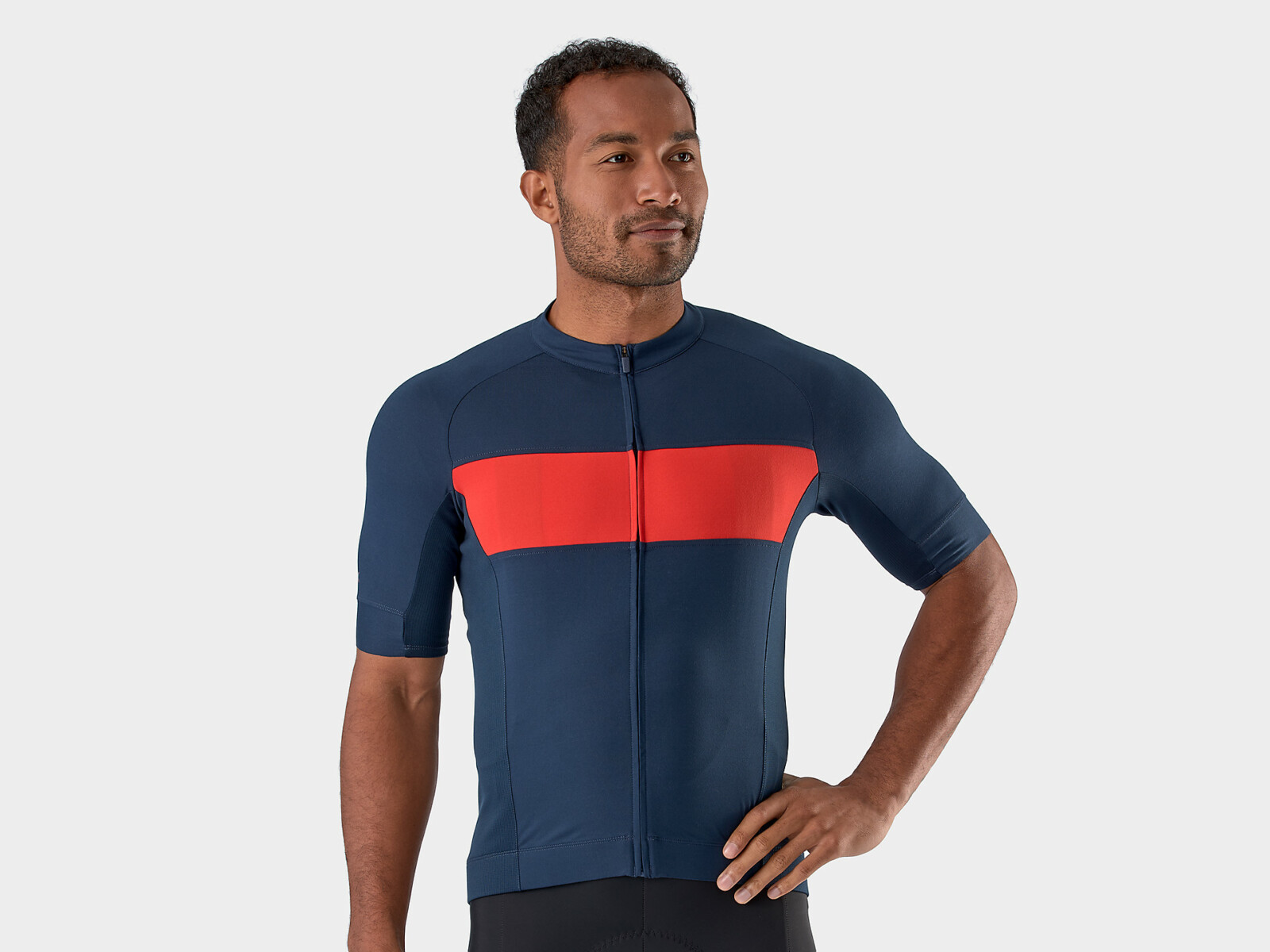 how do they ride Over the past few weeks we've had the opportunity to ride and test the new Circuit range. Presented in paper (not plastic) packaging, the jersey feels soft and supple and is super comfortable against the skin. While simple and minimalist, the jersey feels classy and premium and the attention to detail (e.g. the zip stitching) is outstanding.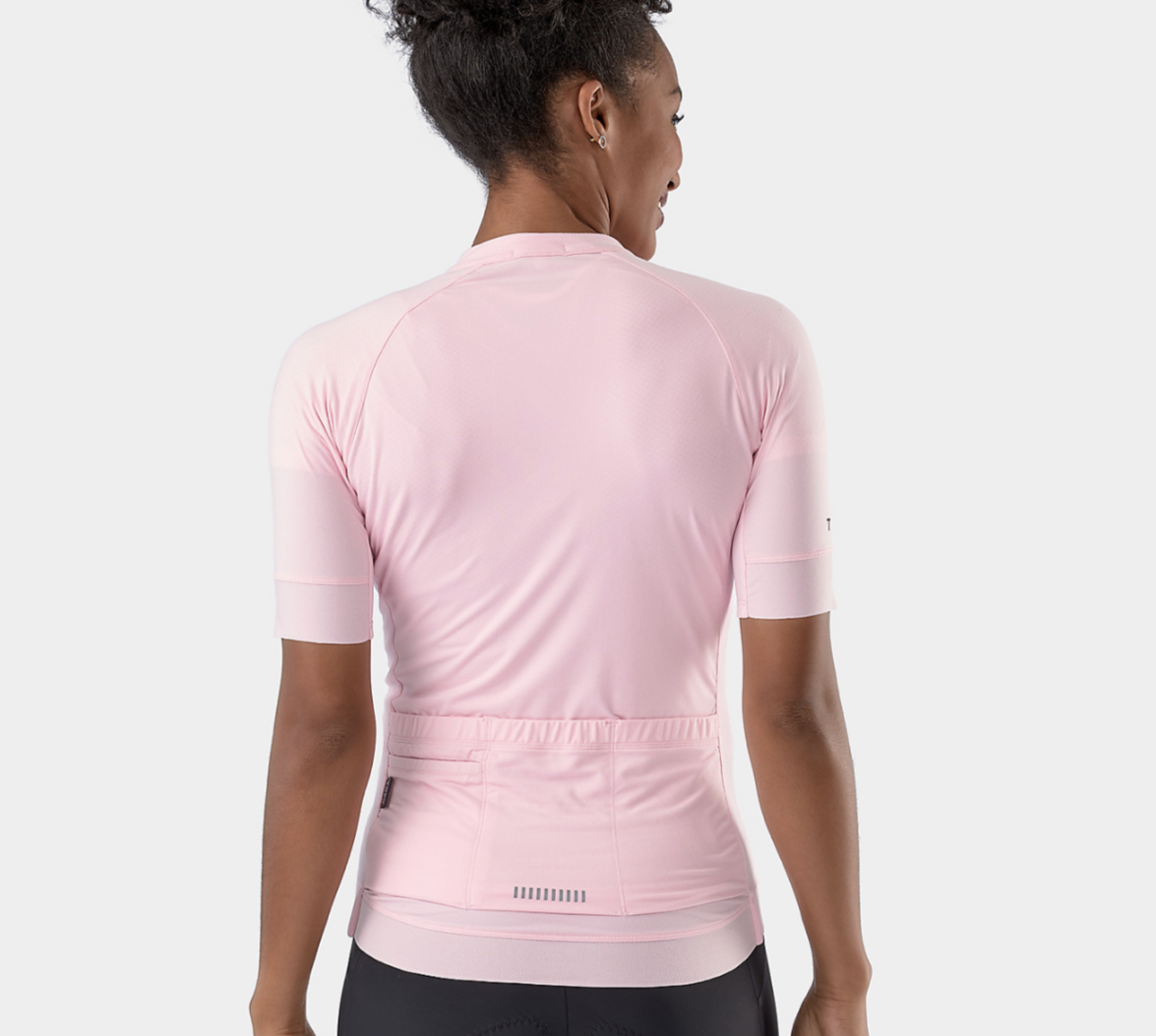 The bibs made from 77% recycled nylon and 23% recycled elastane are just as soft and comfortable. The Chamois bears Trek's trademark and has proven to be comfortable over a series of 40-50km test rides.
Overall, it's subtly stylish, on trend, and a "very 2022" kit. We found it to be soft and supple while looking great and performing well.
More at www.trekbikes.com
Finish Line Fiberlink Tubeless sealant
Have you ever tried to count the number of tubeless sealants currently available? There are absolutely a lot of them! One of the most popular questions over the last few years has therefore been: "What sealant do you use?".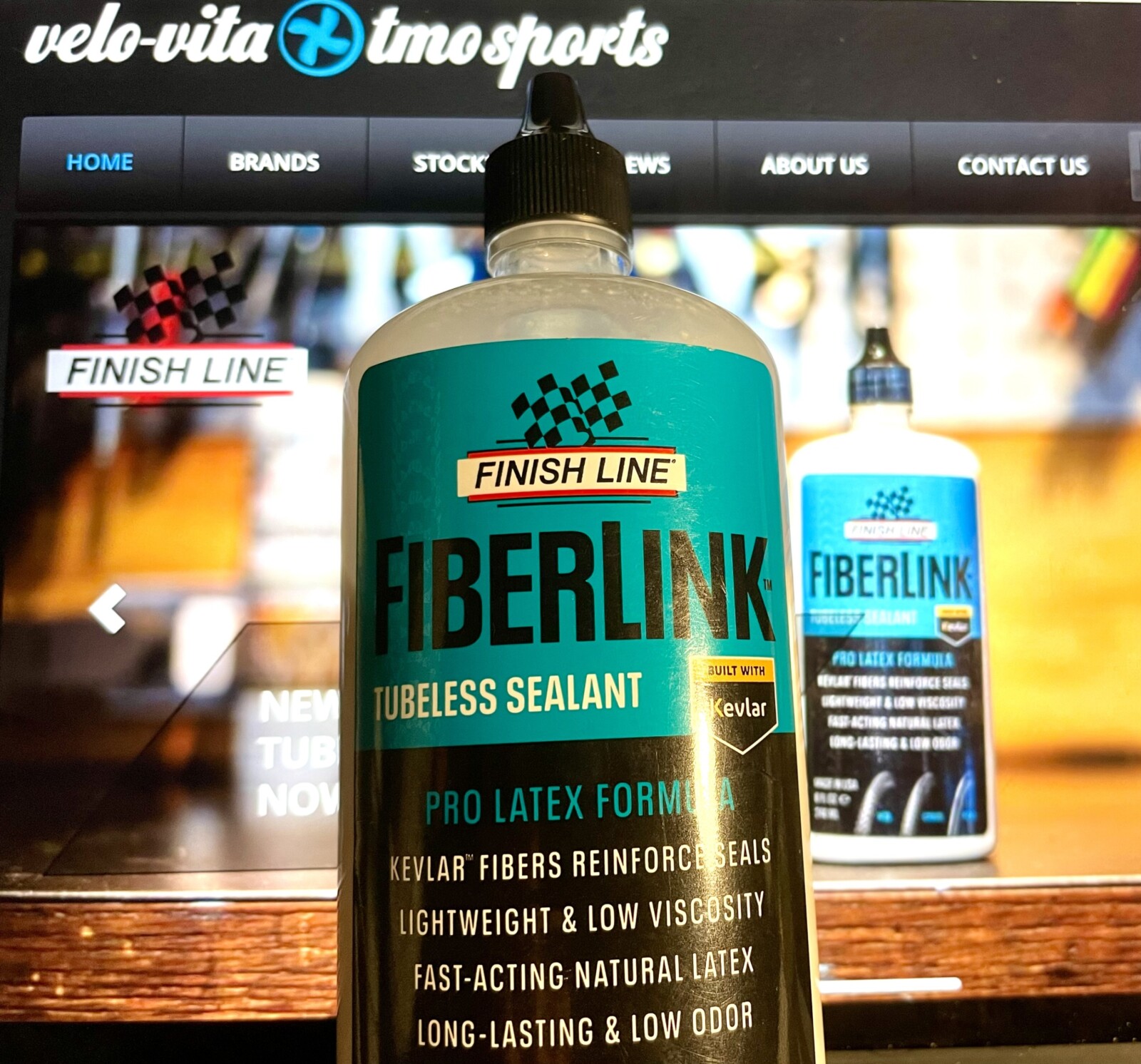 The main difference in the latest version of Finish Line is the inclusion of small Kevlar fibers in the latex formula.
We've recently installed, ridden and tested it and honestly can't really vouch for its sealing qualities as it hasn't been punctured in a while.
That means it's made in the USA, it's a fairly thin and low-viscosity mix, so it's very simple and easy to apply. According to Finish Line, Fibrelink offers stronger and faster seals for punctures up to 8mm in diameter! They also claim that it is a longer lasting seal.
Suitable for road, gravel and MTB applications, the other bonus is that it comes in a handy 240ml plastic bottle with a spout suitable for Presta valves.
Ask at your local bike shop or visit http://www.velovita.com.au
WHOOP
If you've watched the Giro d'Italia on GCN/Eurosport, you've probably seen the data updates from several star competitors. Pros like Matthieu van der Poel rode WHOOP surveillance tapes and shared live data updates with the crowd.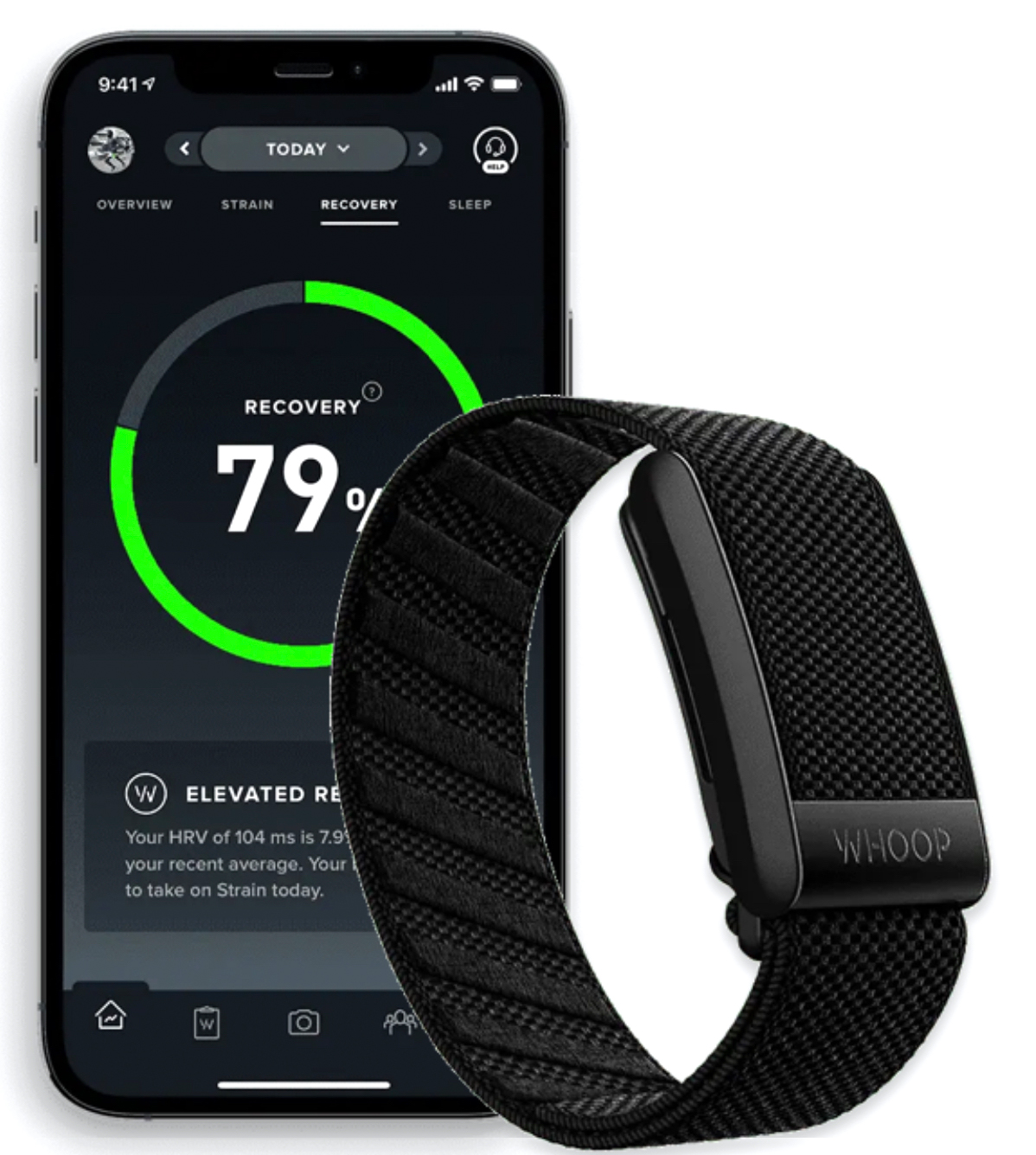 Worn on the wrist or worn on clothing, WHOOP monitors sleep, recovery and daily exertion 24/7 to provide insights and help athletes of all levels improve their performance.
Bicycling Australia is currently testing and reviewing the system and will publish a detailed report in the next issue.
For more information on this interesting training and recovery tool, visit www.whoop.com
Koo Supernova glasses
Ultra-light at just 21g, the Supernova by Koo is a one-piece, frameless, high-performance pair of glasses from Italian sunwear division Kask.
Hand assembled in Italy, they exude quality and offer a fantastic fit due to the flexibility of each lens. After recently testing a pair with white frames and category 3 turquoise lenses, it's fair to say that you can barely feel these lightweight sunnies on your face.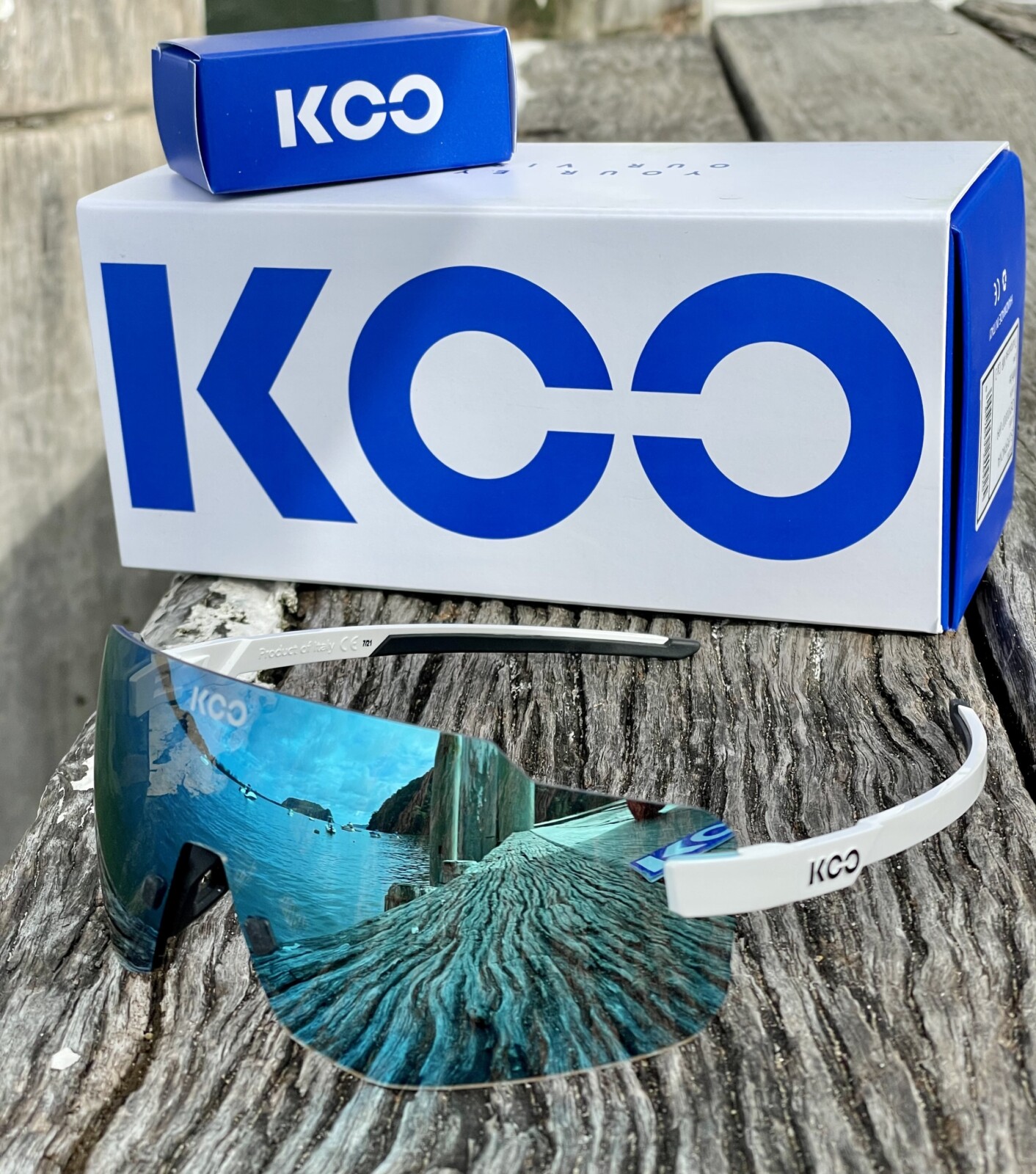 With a crisp and clear Carl Zeiss lens, they not only look good but also offer bright and crisp clarity. The Supernovas dock well with Kask helmets and have proven to be a sensational addition to the kit.
Ask at your local bike shop or read more at www.kooworld.cc
Challenge tire mounting tool
Tubeless tires offer so many advantages over running old-school tubes, but one downside can be getting them on the rim
first place.
Italian bike tire manufacturer Challenge has come up with a clever and simple solution to the eternal "This damn tire doesn't fit!" Problem with their tire mounting and seat tool.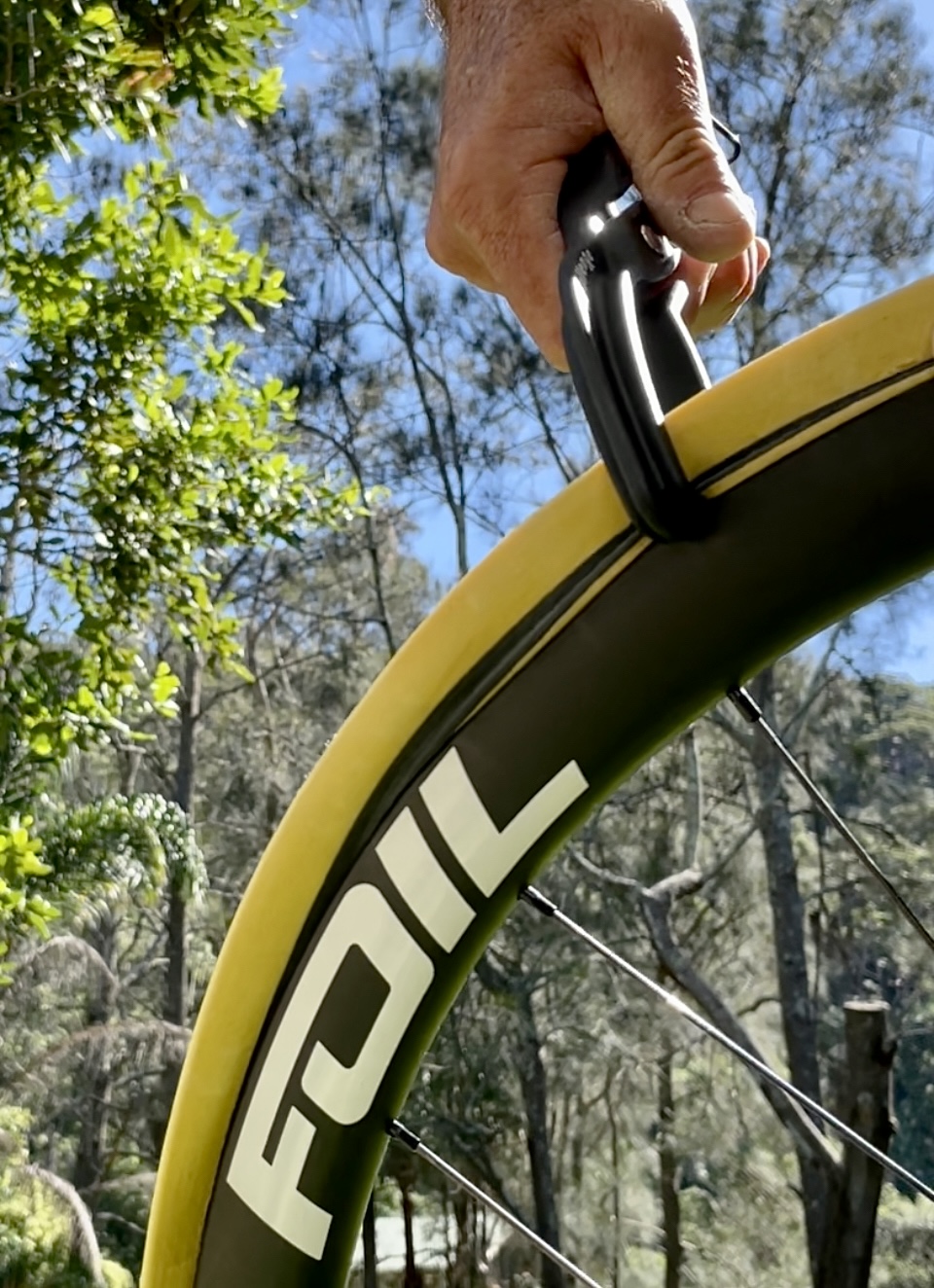 The tool is made from a high density synthetic polymer (which translates to super strong!) and is designed to be used safely with beaded carbon and alloy rim designs. It is also suitable for tubular tires as the design prevents any possible contact or damage to a tube during installation.
Due to the one-handed use, the tool offers significantly more leverage and hold of the tight tubeless tire and makes installation child's play.
We've been using the tool here for the past few months
in the BA workshop and can vouch for its lightness, simplicity, strength and ability.
Quite simply: with regular tire changes, this should not be missing in the workshop, trunk or tool box!
The MSRP is around $30.
Find out more at www.challengetires.com or ask your LBS about the tool.