It was a triumphant end to a year in which the mere occurrence of the festival was a small miracle.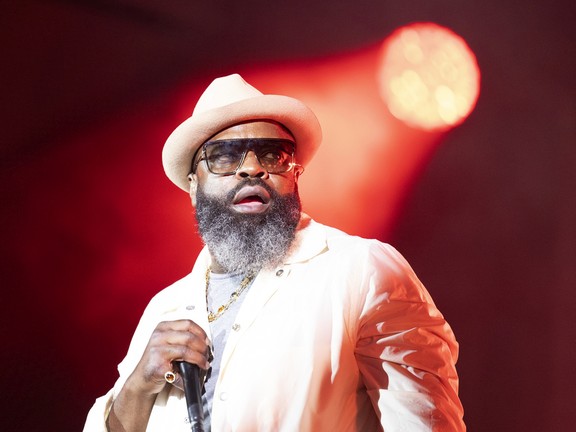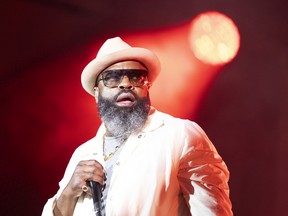 Postmedia may earn an affiliate commission from purchases made through our links on this site.
content of the article
The 42nd Montreal International Jazz Festival ended with a bang on Saturday night. Or maybe more of a boom bap. The veteran Philadelphia-based live hip-hop band, who like to call themselves "the legendary roots crew" but are absolutely right, were wisely chosen to headline the final free outdoor blowout. And they were not disappointed.
content of the article
The Roots have a history in Montreal dating back to 1995, when the then fledgling band played a smashing, sold-out show at the intimate Savoy concert hall (as it was then called) on the top floor of the MTelus (then Metropolis). for a few hundred lucky fans. 27 years later not much has changed except for the scale.
It was a chilly night, but it certainly didn't feel that way to the tens of thousands of music lovers of all persuasions who crowded an absurdly crowded festival square as the sun went down. They were on a Heckuva show.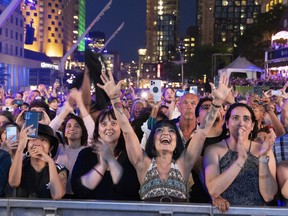 One night after local '90s party band Bran Van 3000 performed a chaotic, exuberant reunion concert on the same stage, the Roots showed why they continue to be known as one of the best live acts on the planet.
content of the article
Though her album output isn't as prolific as it used to be, she's kept TV host Jimmy Fallon's house band in fighting shape for the past 13 years.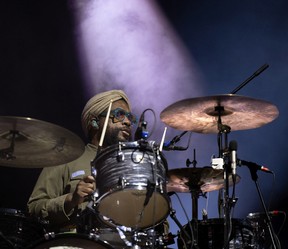 They established their jazz credentials from the start, with horns coming in early during the opening number and fedora-sports rapper Black Thought dropping steady rhymes over a tight groove. The whole thing was set to a scathing breakbeat from legendary drummer Questlove, who looked regal in a brown hat.
A slamming cover of "Kool and the Gang's Jungle Boogie" signaled that the band wasn't above playing in front of the crowd. That set off a medley of soul, funk and rap covers, including a swinging version of the late Cameroonian saxophonist Manu Dibango's 1972 hit "Soul Makossa" and Main Source's stunning jewel "Looking At the Front Door" from the Year 1990. It was a suitably comprehensive update on the band's longstanding tradition of performing hip-hop covers at their concerts.
content of the article
They revisited the beginnings of their career with their 1994 jazz-rap track "Proceed," the rousing single "What They Do" from 1996, and the chugging anthem "The Next Movement" from the 1999 album Things Fall Apart.
Guaranteed most of those present aren't that far behind with the band, but it didn't really matter. When Black Thought asked people to clap their hands, everyone obliged, as did he prompting them to sing "ayy-AYY-ayy," which prompted the rapper to proclaim, "I love you!"
The feeling was clearly mutual.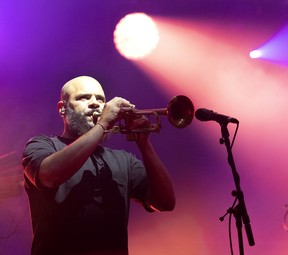 Trumpeter Dave Guy unleashed a fiery solo as the band chugged through a pounding rendition of acclaimed jazz trumpeter Donald Byrd's 1976 rendition of Change (Makes You Want to Hustle). Then guitarist Kirk Douglas kicked things up with a stunning solo, making it hard to imagine a group that better embodies everything Jazzfest is about: blurring genres, entertaining audiences and constantly pushing their own boundaries.
It was a triumphant end to a year in which the mere occurrence of the festival was a small miracle. As the clock ticked past 11pm and the band wailed into the night, everything felt just right.
Jazzfest ticket sales should hit nearly $4 million: organizers

'Concerts feed our souls': Nathaniel Rateliff's fans went wet and wild at Montreal's Jazz Fest

Dunlevy: Goodbye Jazzfest, hello Nuits d'Afrique
tdunlevy@postmedia.com
Correction: A previous version of this story misdescribed Cameroonian artist Manu Dibango. He was a saxophonist.