The idea that the human species could be neatly divided into racial groups based on superficial characteristics such as skin, hair, and eye color only developed in the 18th century and took root primarily as a pseudoscientific justification for slavery and colonialism. Central to this idea was the classical ideal of beauty, a standard said to have been set by ancient Greek and Roman statues. As belief in regional supremacy in western Europe morphed into "white" supremacy in modern times, the stark whiteness of ancient statues became a particular pride. But the ancients did not think in terms of races, and the ancient sculptors never intended their creations to stand around in public without color. "For the ancient Greeks and Romans," writes Elaine Velie at Hyperallergic, "white marble was not considered an end product, but a blank canvas."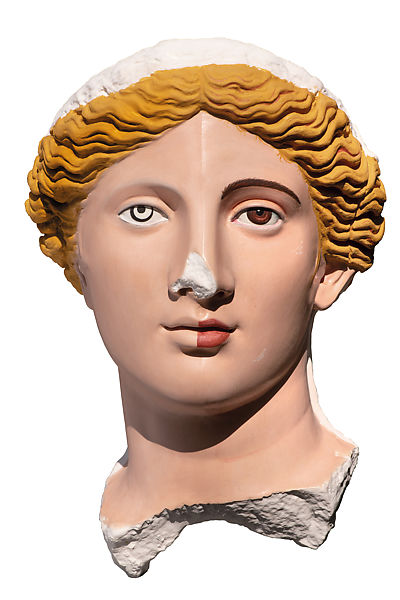 As Metropolitan Museum of Art curator Seán Hemingway says, "White supremacists have embraced this idea of ​​white sculpture—it's not true, but it serves its purpose." Art historians and conservators have known for decades that statues from antiquity were once covered in paint, silver and gilding, a process known as polychromy. Over time, the colors dulled, faded, then disappeared, leaving only the faintest trace.
The research couple Vinzenz Brinkmann and Ulrich Koch-Brinkmann have been researching polychromy and the reconstruction of ancient sculptures as they would have appeared to the first viewer for over 40 years. "Her gods in color The exhibit has been touring since 2003," writes Velie, "and its replicas have been shown in museums around the world."
Now fourteen of these reconstructions, as well as a few dozen others created by the Met's conservators, scholars, and curators, are scattered throughout the Met's Sculpture Halls, with a small gallery upstairs dedicated to an exhibition. The exhibit explains how researchers determined the statues' colors, "the result of a wide range of analytical techniques, including 3D imaging and rigorous art historical research," writes the Met of the Met's Archaic Era, which you can see at the top of the post, "as the centerpiece of the show" — one of the few pieces placed alongside its original so visitors can compare the two (using an augmented reality app, to to do this; see video above).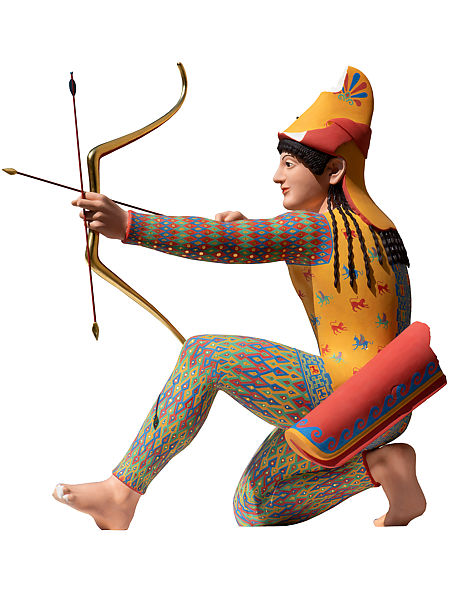 Chroma: Ancient sculpture in color, which opened July 5, shatters old notions about the stark white of antiquity, but that's not its sole purpose. As is the case today, color "helped convey meaning in ancient times." The colors of ancient statues were not just decorative surfaces – they were an integral part of the presentation of those works. Now color can once again be part of how we understand and appreciate classical statues. And the full acceptance of polychromy in large collections like the Met can dispel misconceptions about a classical dedication to whiteness as an ideal of perfection. Learn about the 40 reconstructions on display at the Met here, and learn more about polychromy and ancient color uses at the links below.
about hyperallergy
Related content:
Roman statues were not white; They were once painted in vivid, bright colors
What Ancient Greek Statues Really Looked Like: Research Reveals Their Bold, Bright Colors And Patterns
The Met recreates the colors of an ancient Egyptian temple using projection mapping technology
Josh Jones is a writer and musician from Durham, NC. Follow him up @jdmagness