the original trunk as a blank canvas
French luxury label Louis Vuitton celebrates the opening of 200 Trunks, 200 Visionaries: The Exhibition on Beverly Hills' Rodeo ride. The event was held in honor of the legacy of its founder, who was himself born 201 years ago and whose first suitcase hit the market in 1858. The traveling exhibition arrived in Los Angeles on Friday, July 28, following its debut at the brand's gallery in Asnières. Adapted to reflect the vibrant spirit of the new locale, the multi-room exhibit features specially designed spaces by LA locals, including Robert Moy of the Brooklyn Balloon Company Frank Gehry.
With Louis Vuitton's original suitcase from the 1850s as a "blank canvas", 200 extraordinary transformations are shown. Other well-known designers who participated in the exhibition are Supreme, Peter Marino, LEGO, Alex IsraelNigo and Fornasetti.
200 Trunks, 200 Visionaries: The Exhibition will be on view at 468 North Rodeo Drive, Beverly Hills from July 29 to September 6, 2022 – reserve a free visit here.

200 Trunks, 200 Visionaries: The Exhibition | Image courtesy of Louis Vuitton
in the Rodeo Drive showroom
Louis Vuitton's 200 Trunks 200 Visionaries: The Exhibition is housed in a building whose large windows are draped in luminous stripes. Inside, visitors encounter a "robot" configuration of suitcases before arriving at the "Briefing Room," where a suitcase clad in digital screens — the "Magic Box" — bridges the nearly 200-year-old's past and future a house.
The first of two main rooms appears as a warehouse-inspired environment. In a tiered but slightly sculptural arrangement, the original chests are juxtaposed with additional screen-clad Magic Boxes, each stacked on top of the crates used for shipment from France, with a cluster of shipping labels attached.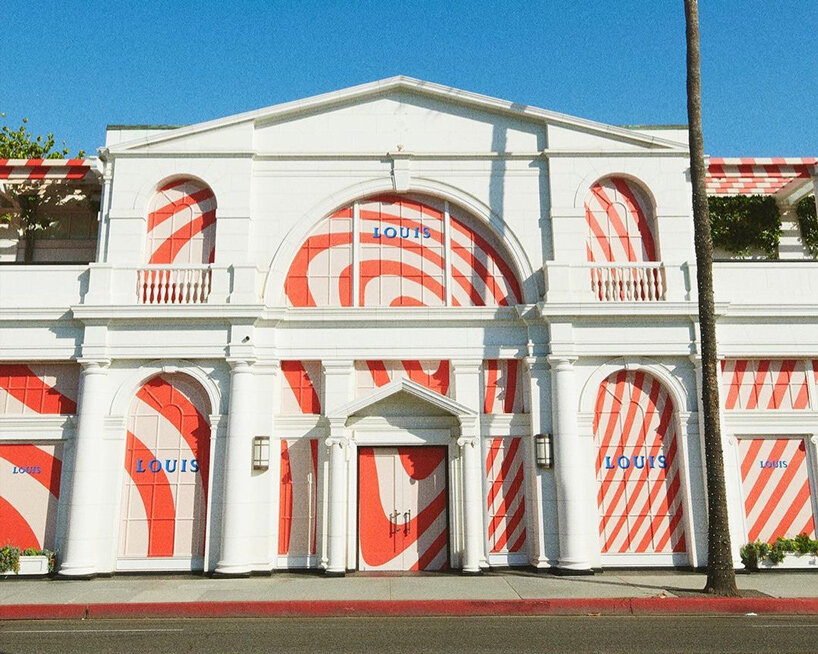 outside the exhibit on Rodeo Drive | Image courtesy of Louis Vuitton
Louis Vuitton, reinterpreted by 200 visionaries
An immersive space by Brooklyn Balloon Company's Robert Moy surrounds the artist's colorful epoxy-painted balloon body with even more balloons. After climbing a series of striped stairs complemented by 2D artworks, visitors reach the "Dreamscape" where the remaining tribes are displayed in a vivid scenography.
A second installation sheds light on Frank Gehry's design. Back on the main level, visitors pass through an audio talk-bar that highlights the working 200-track jukebox case designed by British DJ and producer Benji B at the end of which is a lifestyle area featuring video interviews and a selection of books presents.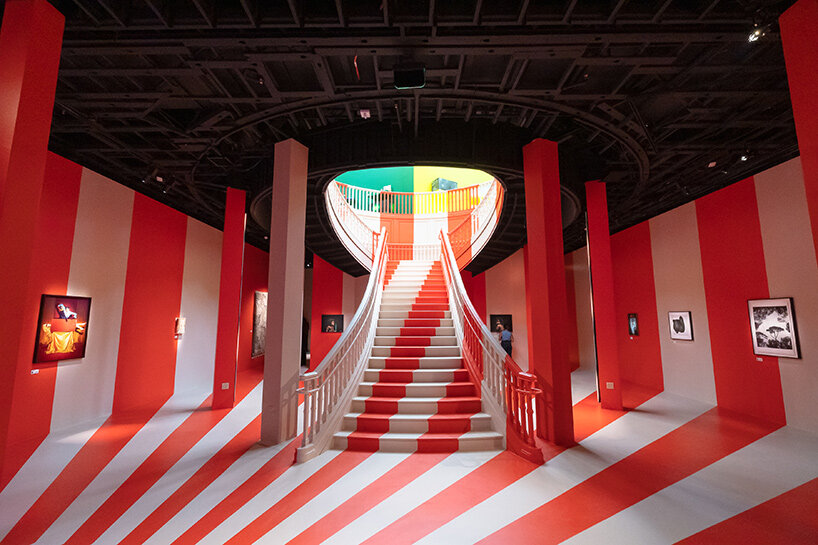 exhibition view | Image courtesy of Louis Vuitton
all cases will be auctioned at sotheby's for charity
Faye McLeod, Visual Image Director at Louis Vuitton, comments: 'This project has always been about creativity – a true tribute to Louis' ingenuity and entrepreneurial spirit. We can see how such a cross-section of talent has responded to the same brief, while also taking a moment to acknowledge the man himself.'
The broader LV200 project remains a wholly philanthropic endeavor, an enduring gift on a large scale. The first phase in France raised €2 million from the visionaries, who donated 100 percent of their fees to one of fifteen non-profit organizations in thirteen countries, chosen for their focus on empowering young people through their creative endeavors. Details of the second phase are to be announced shortly. Ultimately, both phases of LV200 will support young and talented creatives on their further learning path and career.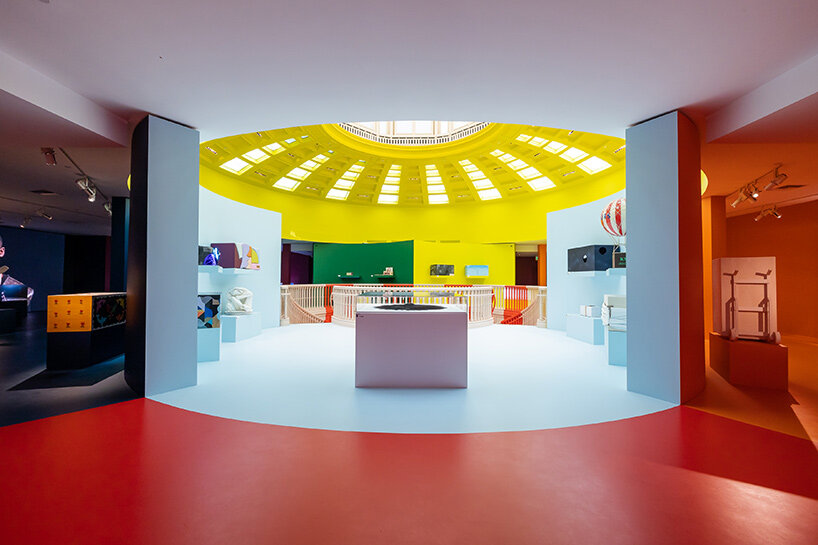 Exhibition view first floor | Image courtesy of Louis Vuitton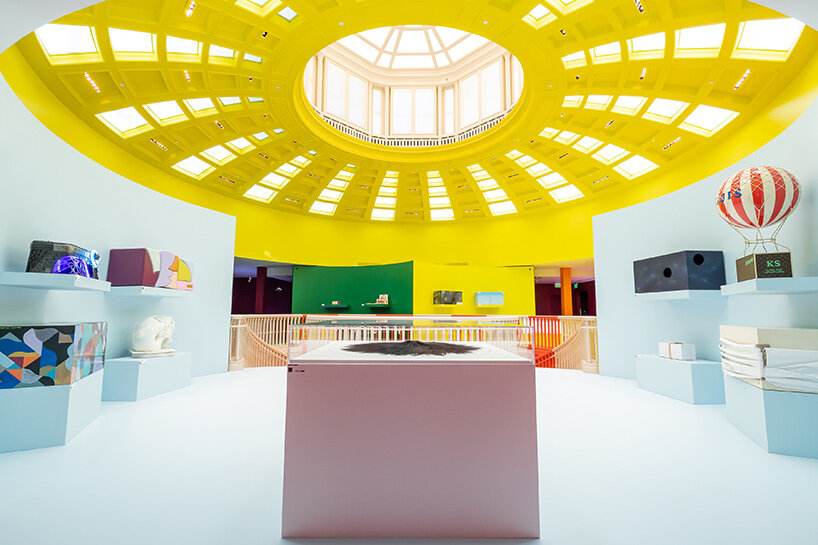 Exhibition view first floor | Image courtesy of Louis Vuitton