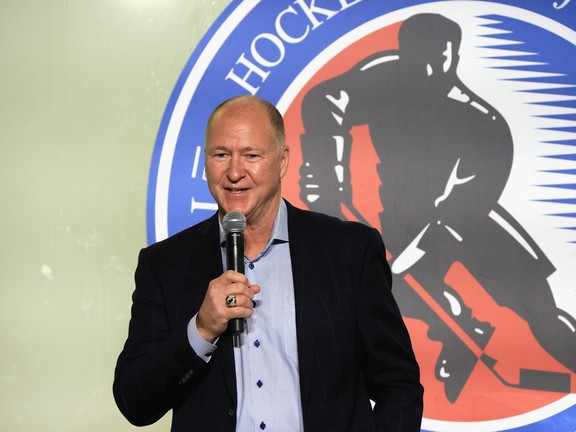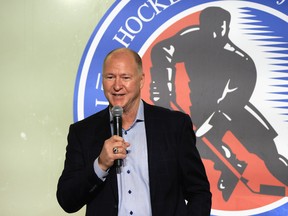 content of the article
It's the end of an era for the ultimate Edmonton Oiler.
content of the article
After 40 years, five championships and enough memories to fill three lives, Kevin Lowe is closing the book on one of the most unique and enduring relationships in all of sport.
A career that went from rookie to captain, assistant coach, head coach, general manager, president and finally deputy governor ended with his resignation Tuesday morning.
content of the article
There are no mixed feelings, no need to wipe away a tear after promising he wouldn't. This is a good day for the original oiler.
"I've been blessed all along," said Lowe, who is walking away to focus on his family. "I'm 63 now and Karen has often taken a backseat to a lot of things. We could never really plan a trip, especially during hockey season.
content of the article
"Now we can make plans to visit grandkids, travel a bit and do things I always hoped we could do."
Lowe said there wasn't one thing that made me retire, just a desire to relax and enjoy life.
"My dad died when he was 48, so I guess I'm kind of on loan," he said. "It felt like now was the time. The grandchildren are starting to come, they are a big part of our lives, which we love."
Lowe's roots with the Oilers run deeper than anyone else, dating back to the summer of 1979 when he became the club's first draft pick. He won five Stanley Cups with Edmonton as a player and was the heart and soul of the Oilers dynasty. As general manager, he built a team that advanced to Game 7 of the 2006 Stanley Cup Finals.
content of the article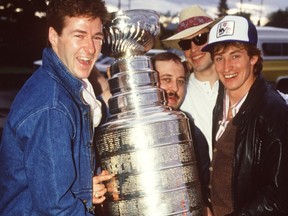 He scored the first goal in Oilers history, defeated Tony Esposito and provided Wayne Gretzky with an assist for the Great One's first career point.
He holds the Oilers' records for most regular-season games (1,037) and most playoff games (172). He was inducted into the Hockey Hall of Fame in 2020, his No. 4 retired in 2021 and received the Order of Hockey in Canada later that year.
"I'm pretty speechless when I think back on it," said Lowe, who plans to write a book about the four-decade run. "I never thought it would take 40 years. When I was first drafted and came here in September '79, I didn't know what to expect and didn't even think I would make the team.
"I never took anything for granted. I just put my head down and worked hard and it just unfolded the way it unfolded."
content of the article
As GM from 2000 to 2008 and then president of hockey operations for seven seasons, Lowe also presided over some of the club's leanest years, but his overall work in Edmonton is unparalleled.
"There's been a lot of good days and a lot of bad days, but it's like a marriage, you don't give it up because you've had some rough times. You're in it for the long haul. As long as nobody told me I was done, I just kept going."
His relationship with this organization is unique in the sport. When you count the number of people who started out as rookies, helped found a dynasty, and held just about every job available in the organization over a 40-year period, you don't need a lot of fingers.
"It doesn't happen often," he said. "I'm sure there aren't many examples of this. But I was very proud of it. I've never really looked around to see what's on the other side of the fence to see if the grass is greener somewhere else."
content of the article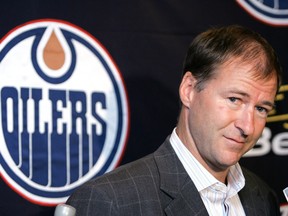 Lowe says he owes this to his mentor Glen Sather, who called early Tuesday to offer his congratulations, and to the city of Edmonton.
"He was the first guy who signed me and he was the guy who gave me a chance as an assistant coach and then as a head coach. And he gave me a lot of help and advice to become a GM.
"I owe a lot to Glen and the City of Edmonton. It's a great city with great people and a great place to live. My kids all grew up there and call Edmonton home."
Lowe was part of the leadership group that established the sense of family in the Oilers organization that still inspires players like Duncan Keith and Mike Smith today. Like the dynasty, this is a legacy he treasures very much.
"Very few have had the impact Kevin has had, both on and off the ice," said Oilers chairman Bob Nicholson. "He is a teammate, leader and friend to so many in the organization. We congratulate him on his great career and look forward to this next chapter."
The next chapter is husband, father and grandpa. And Oilers fan. This part will never change.
"It's not like I'm leaving town or anything," he said. "I'll still go to games and support the organization – it's been a big part of my life."
rtychkowski@postmedia.com