the retail culture complex k11 ecoast
K11 ECOAST, a massive commercial complex valued at nearly $1.5 billion, will soon take shape along the Shenzhen seafront. The ambitious retail and cultural space in China is being designed by a team that includes OMA, David Chipperfield Architects and Sou Fujimoto. Covering an area of ​​228,500 square meters (over 2.4 million square feet), the project will introduce an "Art Mall", a multipurpose art space, the K11 ATELIER office building and a landscaped waterfront boardwalk.
The team claims that the design will "combine the concept of green development with the conservation of waterfront resources". With this eco-conscious spirit, the group hopes to promote a sustainable and circular lifestyle while incorporating "the concept of environmental protection." The port destination is expected to open in 2024.
Images courtesy of K11 Group
enriching the art scene of Shenzhen
K11 ECOAST aims to integrate arts, business and the people of Shenzhen. The space is organized with a two-level entrance leading to the program, including restaurants with 270° sea views and immersive, multi-sensory art spaces.
The HACC Art Space will showcase a collection of contemporary works from around the world and provide a spotlighted platform for young Chinese artists. Meanwhile, the Art Mall invites visitors to explore artworks contributed to Shenzhen by foreign artists including pieces by two female sculptors — Phyllida Barlow from Great Britain and Monika Sosnowska from Poland.
The design by OMA, David Chipperfield Architects and Sou Fujimoto is itself a culturally significant addition to the city. The K11 Group team comments: "The three architectural masters delve into the sophisticated balance between architecture and nature, expertly harmonizing the architectural design with the coastal landscape, creating a new hotspot and destination for creative culture and green living in the Greater Bay Area.'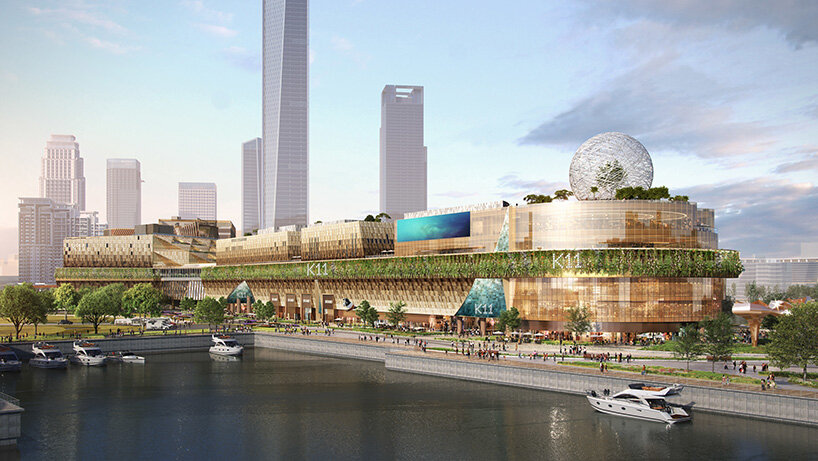 a "zero-waste" development
Upon completion, the K11 ECOAST will be the largest pre-certified LEED Platinum building cluster in Shenzhen's Greater Bay Area. The complex was designed and built in accordance with the national guidelines of China's 14th Five-Year Plan on Environmental Protection and Sustainable Development for Circular Economy.
The group claims that the project reflects Shenzhen's Zero-Waste City construction pilot program, which "integrates circular economy principles into its design and operations, remarkably reduces waste, and promotes environmental protection in architecture, food, fashion and culture." Education guaranteed.' With these strategies, the team notes a significant reduction in waste "to ensure better environmental protection and a greener, safer and more enjoyable shopping experience for visitors."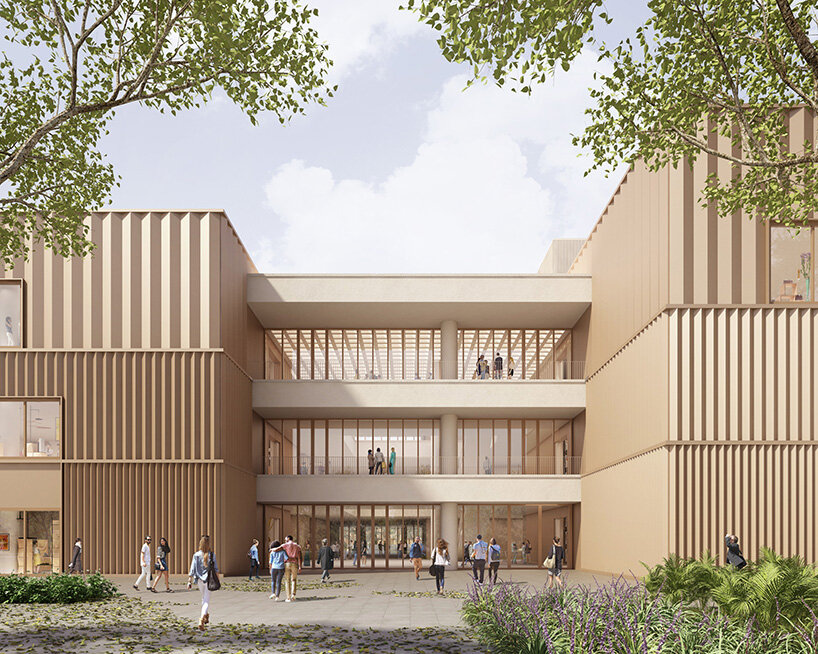 the sustainable sponge city
To optimize sustainable stormwater management, the team adopted the "sponge city" concept to relieve pressure on Shenzhen's existing drainage system. The group states: "With 60,000 square meters of outdoor landscape, the largest of any K11 project, K11 ECOAST fully integrates green and healthy building concepts into its design using renewable energy, recyclable materials and hospital-grade air filtration systems.
'K11 ECOAST consists of three WELL pre-certified and LEED Platinum pre-certified buildings at the highest level of certification, making it the largest pre-certified LEED Platinum building group in the Greater Bay Area.'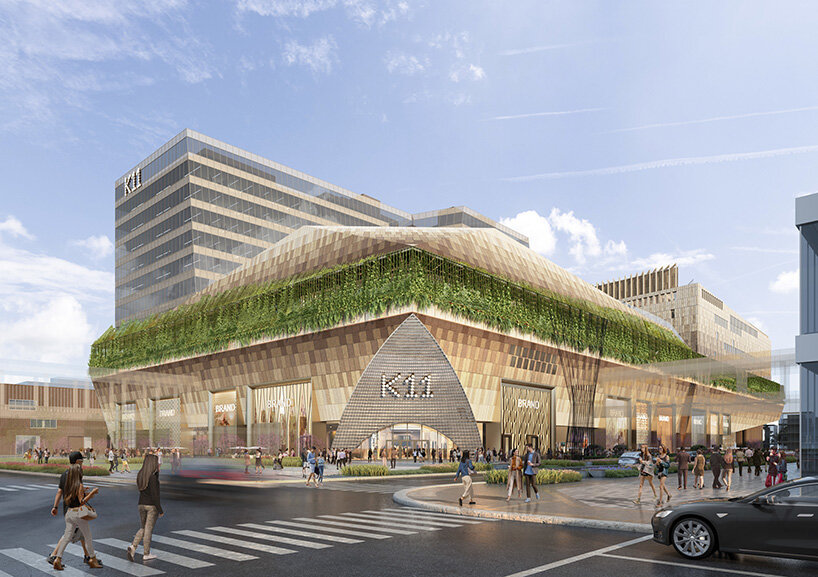 Project info:
Project title: K11 ECOAST
architecture: OMA, David Chipperfield Architects and Sou Fujimoto
Location: Prince Bay, Nanshan, ShenzhenChina
Client: K11 group
Developer: New World Development Company Limited, Chinese Merchants Shekou Holdings