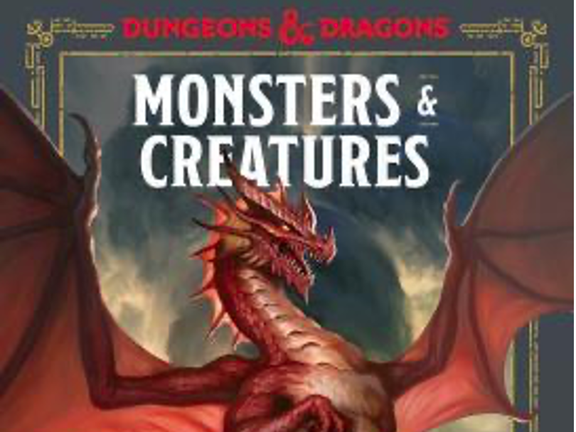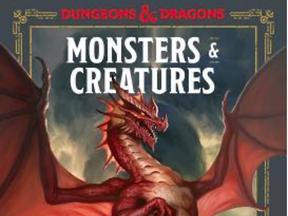 content of the article
Mikey Meyer
content of the article
It's never too early to introduce your little ones to the (self-proclaimed) world's best role-playing game, and the Grande Prairie Public Library has you covered! From picture books to chapter books and guides, we have it all. We even have a number of official sourcebooks and quests (not listed here). Check out the list below to find the best fit for you or your kids.
1,2,3 by D&D and A,B,C's from D&D by Ivan van Norman: Start your little gamer on an adventure to last a lifetime with these numeric and alphabetical children's books and an introduction to Dungeons & Dragons. Written in the rhyming style of classic children's books and filled with adorable owlbears, beholders, bogeys and drow, these are the perfect books to share the joy of Dungeons & Dragons with a new generation while they learn their numbers and letters.
content of the article
Nobody likes a leprechaun from Ben Hatke: This picture book features Goblin, a cheerful little couch potato who lives in a cozy, rat-infested dungeon with his only friend, Skeleton. Goblin and Skeleton play with the treasure in their dungeon every day. But one day, a band of "heroic" adventurers storm in. These raiders are ravaging the place, stealing all the treasures and setting off with Skeleton – leaving Goblin all alone! It's up to Goblin to save the day. But first he needs to get out of the dungeon and find out what the rest of the world thinks about goblins.
Dungeon Academy: No humans allowed by Madeleine Roux: Welcome to the Dungeon Academy, where monsters and creatures train for the dark world that awaits just beyond the dungeon walls! But Zellidora "Zelli" Stormclash is a little – different. She is the one thing the monsters and creatures of the Forgotten Realms fear most: Zelli is human! Get ready for humor, heart, magic, and adventure as middle school students and beyond learn to embrace themselves, accept others' differences, and discover that it's okay to make mistakes—as long as you learn from them. (Book 2 of Dungeon Academy is coming this November!)
content of the article
dungeon creatures by Natalie Riess: Tasks! lots! Evil Plants! Magic and Mayhem! Join the Dungeon Critters – a close-knit group of animal companions – on a wild adventure as you investigate a sinister botanical conspiracy amongst the furry nobility. As they risk their lives traveling through haunted dungeons, swamps and high society balls, they also grow closer as friends. This graphic novel features fun, colorful illustrations and an excellent adventure.
Guide for young adventurers by Jim Zub: Warriors & Weapons, Dungeon & Tombs, Wizards & Spells, and Monsters & Creatures. These introductory books provide a fun and engaging introduction to various aspects of Dungeons and Dragons. Filled with art, lore, and encounters, these are the perfect entry points for young fantasy fans looking to become D&D adventurers.