"All I'm going to say is — these people are going to learn the hard way not to play with GOD."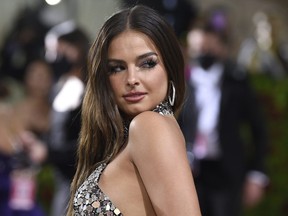 content of the article
TikTok star Addison Rae has come under fire after posing in a religious 'Holy Trinity Bikini'
content of the article
Rae, 21, shared the now-deleted photo on her Instagram this week showing off the $100 garment made by fashion house Praying in collaboration with Adidas.
The swimsuit featured the social media personality wearing a top with the words "Father" and "Son" across each of her breasts. "Holy Spirit" is written on the bottom.
On social media, Rae, who has 88.5million followers on TikTok and 40million on Instagram, was quick to take to task as some accused her of "openly mocking Christianity".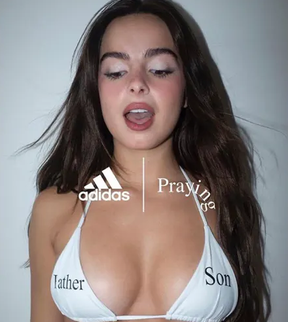 "This is 100% Satan at work. Where is the abandonment culture now?" wrote one user on Twitter.
"It's so disrespectful and gross," added another, with a third-person warning: "All I'm going to say is — These people will learn the hard way not to play with GOD. Just wait and watch."
content of the article
On TikTok, commentators were divided He is everything the star's fashion choice after @hannahkosh shared the photo. "No one on her team said, 'Hmm, maybe that's going to piss people off. Especially in today's world. "Hire a new team," one person wrote.
"Where's your team?" chided a second follower. "Like no one thought that was potentially offensive? Like they're like you, that's a great idea."
Over the weekend, Christina Aguilera posed in a French-language version of the same swimsuit — with the words "Père," "Fils," and "Esprit Saint." She captioned her pics, "I love me for me." Aguilera's fashion statement didn't spark a backlash, as the pop star's famous boyfriend, Paris Hilton, backed the photos with a slew of flame emojis.
content of the article
But acc page six, not everyone disapproved of Rae's fashion choices. Photographer Mark "The Cobrasnake" Hunter called the bikini a "home run," while singer Tate McRae gushed, "Oh my god addition."
Taking to Twitter, one supporter added, "It's just a bikini…don't you have any other things to worry about?"
mdaniell@postmedia.com