Whether your child is new to reading or is well on their way to telling and writing their own creative stories, wordless picture books can be a great way to introduce children to the forms and structures of literature without all the words on the page. Wordless picture books allow your child to invent new stories and contextualize what they see in the world around them. It's a great way to help them learn and an even better way to learn more about them.
Here are forty of the best wordless picture books for readers and imaginative children.
1. Beaver Is Lost by Elisha Cooper

Follow the illustrated adventure in this wordless story with a beaver drifting away from his family. Your child will love telling the story of returning to safety at the end of the day.
Learn more: Amazon
2. Wolf in the Snow by Matthew Cordell

The illustrations in this picture book tell the story of a lonely girl and a wolf who both get lost in a snowstorm. Will they be able to find shelter and warmth? Will they be able to find beauty on their adventure?
Learn more: Amazon
3. Chalk by Bill Thomson

This story will have young readers guessing what will come next. It's an exploration of three children's creative adventure through dozens of themes equipped with just a little chalk. It is an inspirational picture book for children interested in art or other creative pursuits.
Learn more: Amazon
4. Owl Bat Bat Owl by Marie-Louise Fitzpatrick

This wordless book tells the story of friendship between two nocturnal creatures. While it's clear they're all different, they're able to find common ground and have fun together!
Learn more: Amazon
5. Pancakes for Breakfast by Tomie dePaola

Revel in the joys of friendship and breakfast with this beautifully illustrated story about making pancakes! It's a great way to get kids interested in cooking and is helpful for building vocabulary about food.
Learn more: Amazon
6. A Boy, a Dog and a Frog by Mercer Mayer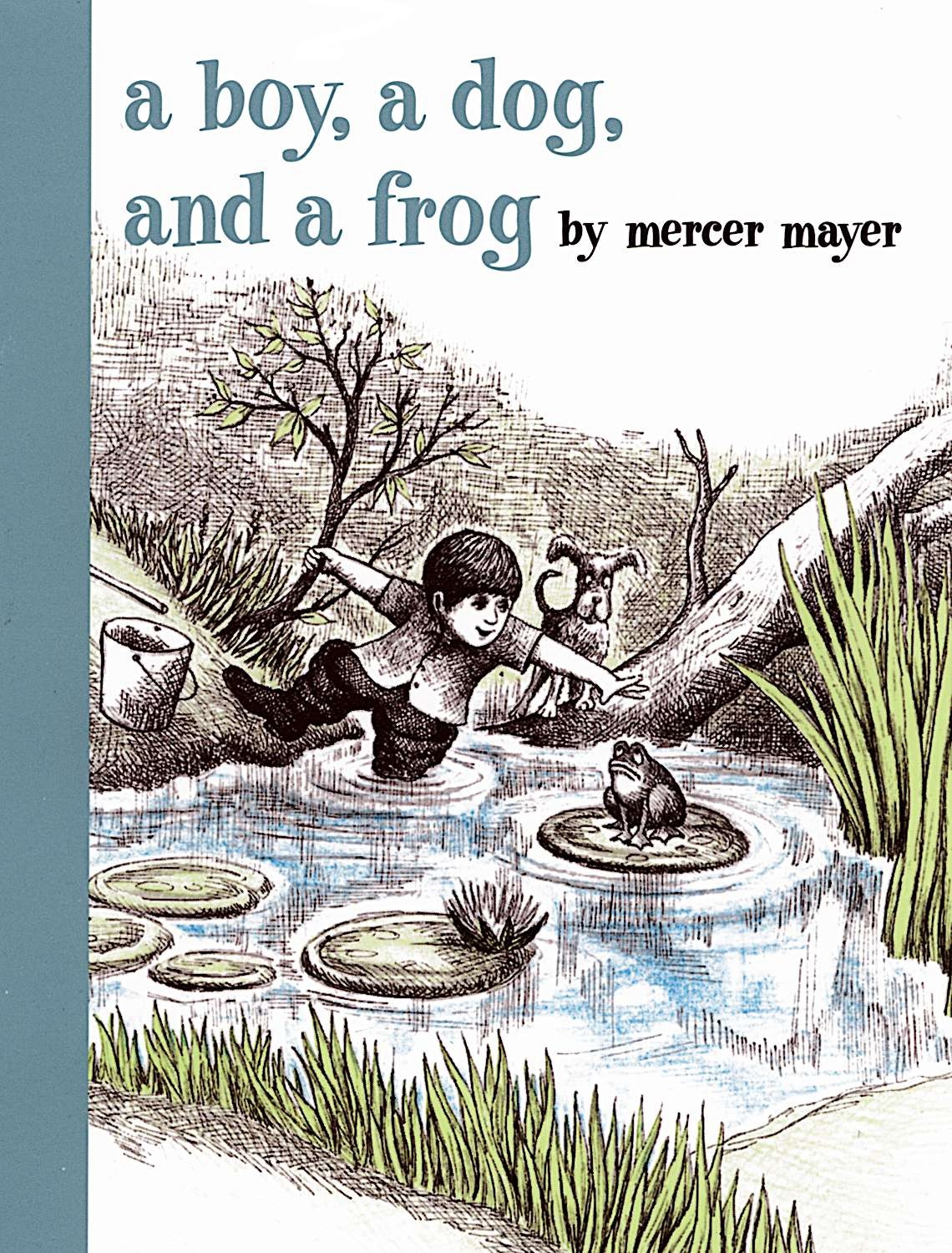 The three title characters are the stars of the show in this classic wordless book. It's a classic in any classroom library for young readers, as the everyday objects throughout the book are great for building vocabulary.
Learn more: Amazon
7. Flotsam by David Wiesner

Follow the adventures of a little boy who wants to collect everything that washes up on the beach, from a paper boat to other big things that come ashore. What interesting things will he find? What interesting things will he learn?
Learn more: Amazon
8. Flora and the Peacocks by Molly Idle

The stunning illustrations in this book are breathtaking. Flora is a young girl who wants to explore the circle of life and all the beautiful things around her. Her colorful friends accompany her on the spectacular journey.
Learn more: Amazon
9. Good Dog, Carl by Alexandra Day

This is a book about friends that follows a day in the life of Carl, a Rottweiler dog, and a young girl. They do all their favorite things and Carl does a great job. Good dog, Karl!
Learn more: Amazon
10. Flashlight by Lizi Boyd

The illustrations in this book take the reader on an adventure through the nocturnal forest. It's an exciting story told with beautiful pictures and tops the book list for slightly older children.
Learn more: Amazon
This light-hearted adventure blends the wonders of childhood with the breathtaking beauty of the sea in perfect harmony. It's a great way to contextualize beach-related vocabulary before and/or after travel!
Learn more: Amazon
12. Journey by Aaron Becker

When a brave little girl opens a door to another realm, she embarks on an amazing adventure. You can see the concepts of character and character development in the illustrations; It's great for older kids.
Learn more: Amazon
13. 10 Minutes to Bed by Peggy Rathmann

This picture book is super relatable for anyone who's needed to monitor bedtime – or anyone who's had trouble getting to bed! It's a fun look at a daily routine that can help build vocabulary and comprehension skills in very young children.
Learn more: Amazon
14. The Adventures of Polo by Regis Faller

With only his backpack and a small boat, Polo sets off into the big world. He sees many bold things, testing his creative and critical thinking skills. In the end he returns to his cozy home.
Learn more: Amazon
15. Train Station by Barbara Lehman

Traveling by train is always a fun adventure, but sometimes there are particularly exciting things to see and hear. This book follows a light rail journey with a young child who is excited to take it all in!
Learn more: Amazon
16. Tuesday by David Wiesner

It seems like a normal suburban Tuesday, but the animals are ready to invade! This is a fantastic story that takes readers from the driveway to the community pool to see all the chaos that the resident animals have made.
Learn more: Amazon
17. The Farmer and the Clown by Marla Frazee

When a baby clown gets lost in the fields, it forms an unexpected friendship with the farmer. Follow their cute farm antics and see how they develop a special friendship and an adorable story.
Learn more: Amazon
18. A Ball for Daisy by Chris Raschka

This is a loving story about a dog and its ball. It's full of action-packed illustrations that will get young readers talking about what's going on and using new verbs from their everyday lives.
Learn more: Amazon
19. Hank finds an egg from Rebecca Dudley

This is one of the amazing picture books that really focuses on the details of each leaf and drop. When Hank finds a tiny egg unattended in the woods, he works hard to return it to the nest high in the trees.
Learn more: Amazon
20. Noah's Ark by Peter Spier

This popular boating story is a retelling of the classic story that includes a fun boat dance and other scenes of new baby animals on the boat. It's also a great way to build and reinforce animal vocabulary!
Learn more: Amazon